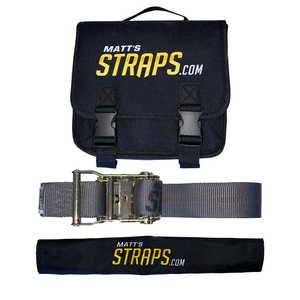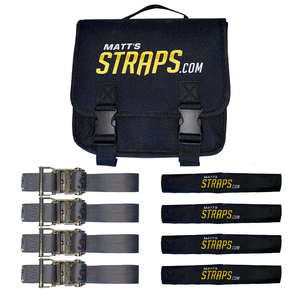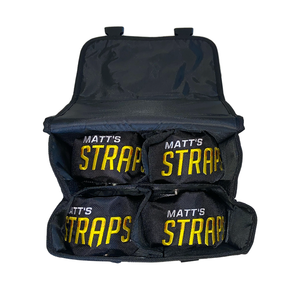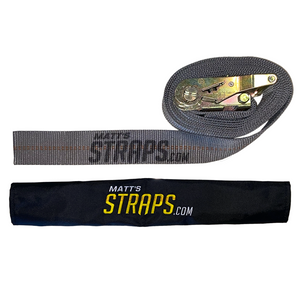 10,000 LBS Breaking Strength:

A break strength of 4,400 lbs and a working load limit of 1,467 lbs. Matt's Straps will give you peace of mind and safely secure your precious load wherever you go.
Tight Weave Pattern:
Our webbing is the highest quality on the market. With 19 pics per inch and the highest quality polyester fibers. It ensures maximum tensegrity and low elongation. Which means you get a stronger, low stretch strap.
Endless Loop Design:
No hooks or metal to scratch or cause undue wear and tear on whatever precious cargo you are securing. No additional points of failure.
Durable Hardware:
Heavy duty, solid steel ratchet buckle treated with zinc chromate to prevent corrosion and rust.
This kit contains 4 high quality 12 ft long straps with 4 protective sleeves housed in a convenient to carry bag.